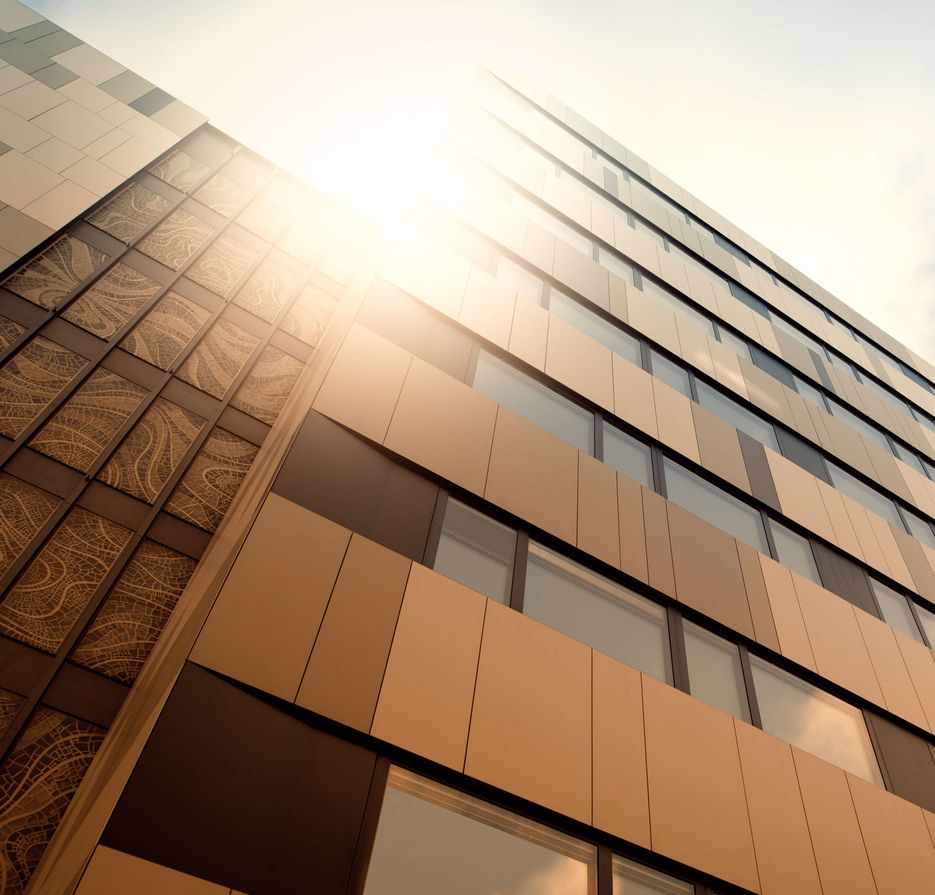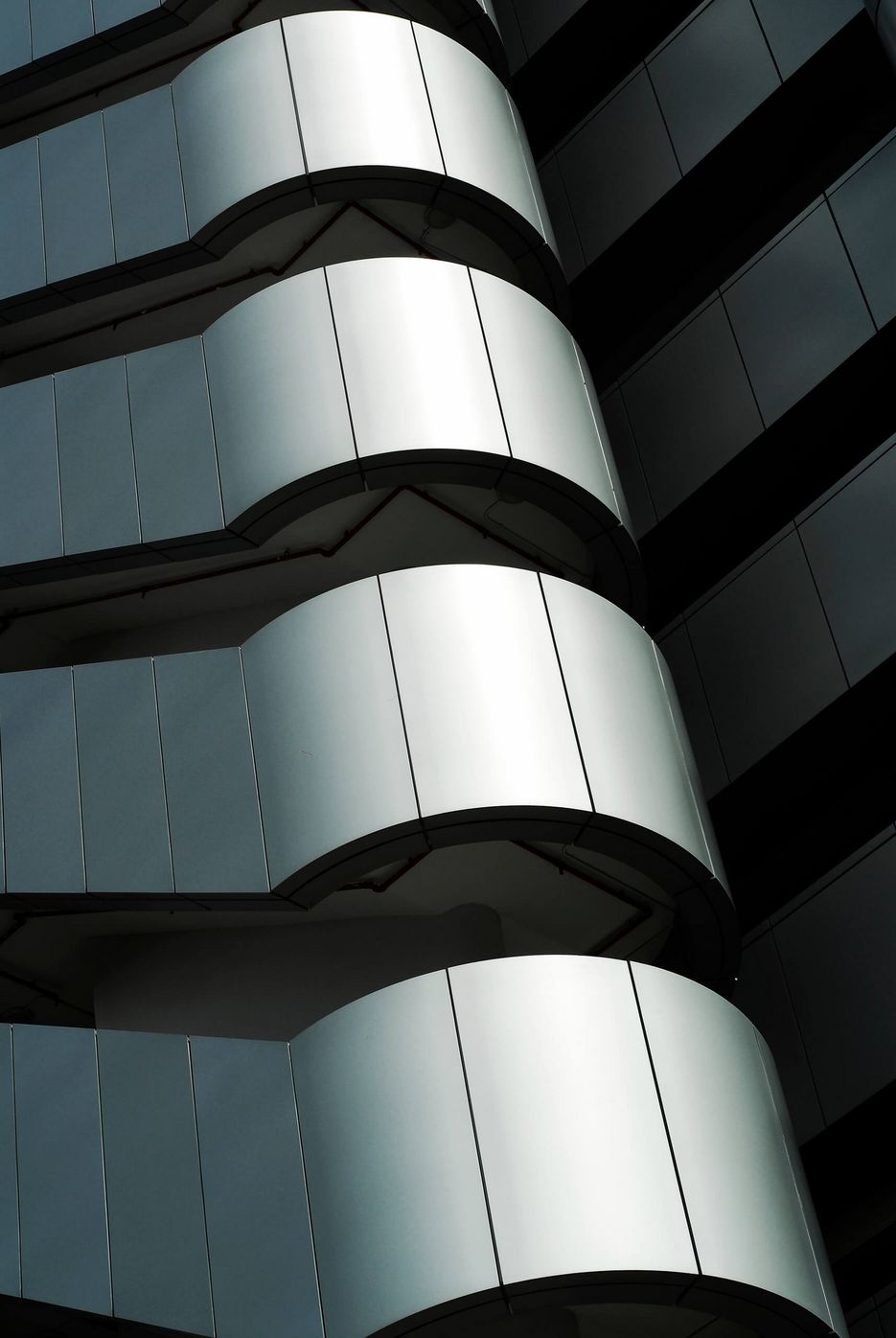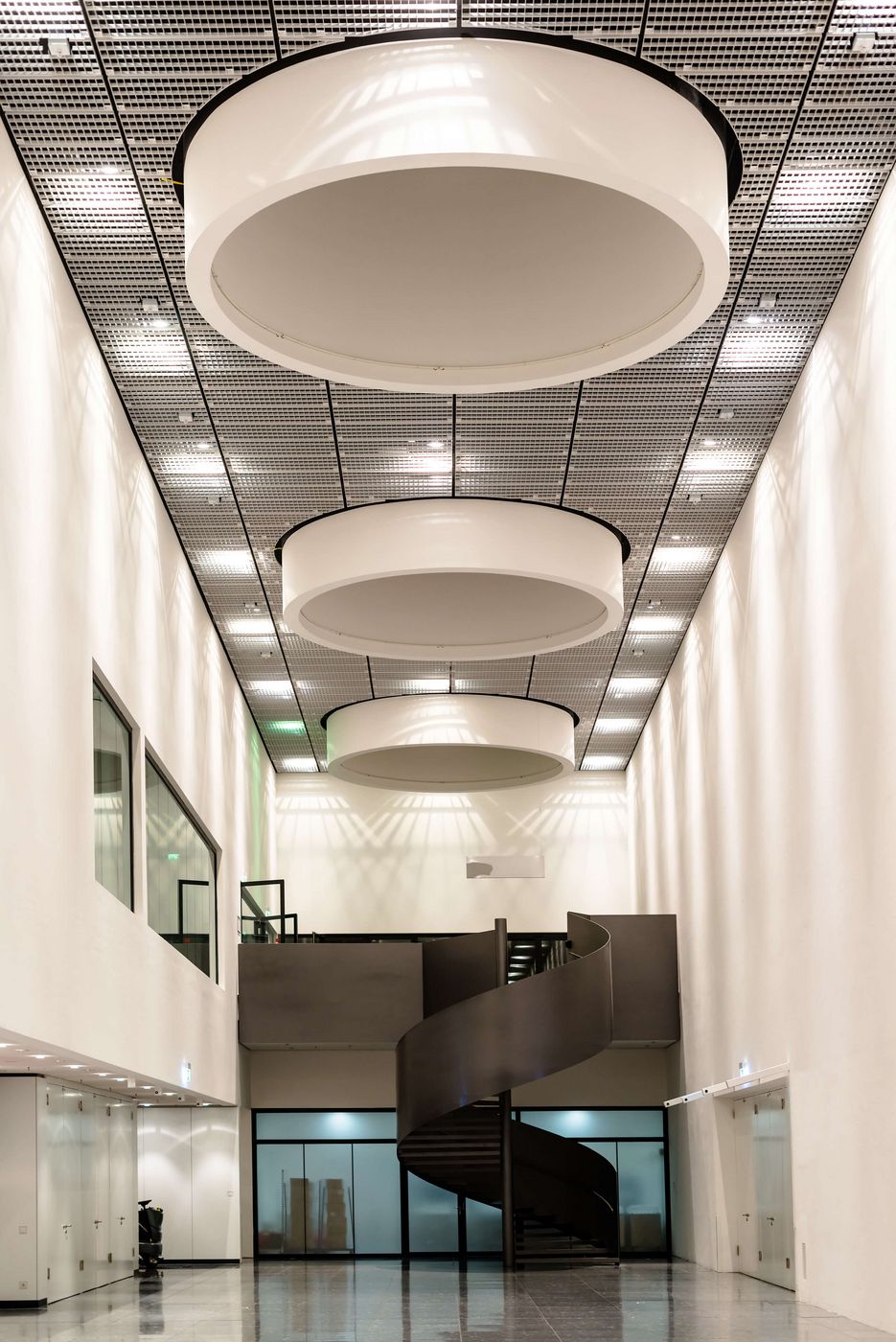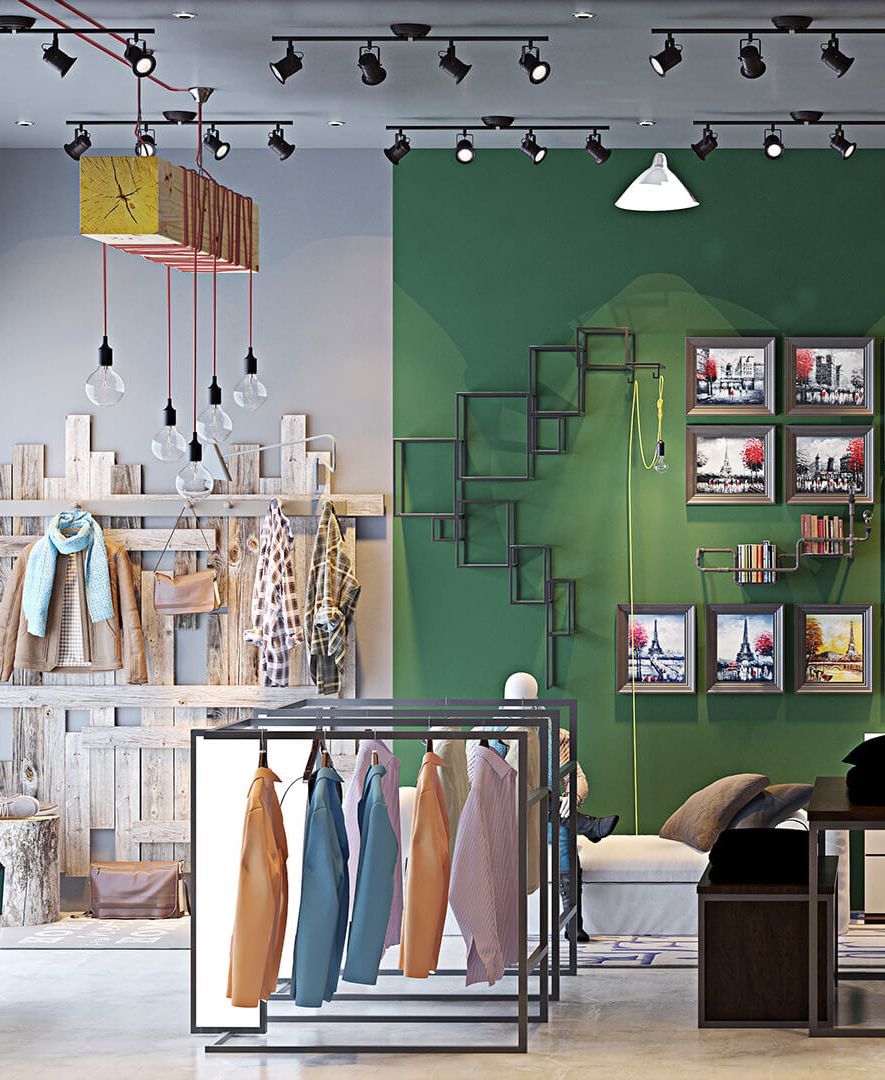 Design meets functionality:
TIGER Drylac® Powder Coatings
Since the beginning of time, people are fascinated by attractive exteriors, the aesthetic shell that surrounds an object. Just as we protect our skin to keep it taut and radiant, we also have to protect the finish of an object: From scratches and blows. From impurities and chemicals. From high humidity and direct irradiation from the sun. From everything that might cause damage.
Powder coatings made by TIGER provide architects with great freedom for design coupled with highly functional coatings. Whether on steel, aluminum, galvanized surfaces, MDF, glass, ceramics, temperature-resistant or fiberglass-reinforced plastics: TIGER relies on a material-mix in combination with cutting-edge technologies and creates unmistakable design objects with long-term retention of value.
With our TIGITAL® brand we can also produce UV ink prints!
TIGER Drylac® for interior design elements allows for unexpected creative freedom for finishing various original materials and guarantees top quality. When working with interior applications, the importance of UV resistance and corrosion protection is minimal; they are only an issue when it comes to windowsills or ceiling panels in rooms with high humidity. In this case, the coating of choice is the same one as on the exterior.
Our TIGER Drylac® standard portfolio – the largest in the industry – offers an infinite variety of colors in various gloss levels, glittering metallic effects and numerous variations of finishes for exquisite coatings on the interior. Have a look at our standard color and effect range in our Color Selector.
By the way: We also produce customized shades based on color templates on short notice and in small quantities. You ask, we deliver.
Matte finishes create homogeneous and soft, brilliantly three-dimensional and vivid effects. In turn, different structures provide pleasant haptics. From flat matte to high gloss and from smooth to fine textured: our product portfolio includes different gloss levels and surface structures.
What is your choice?
| Gloss Levels | Finish Textures |
| --- | --- |
| High gloss | Smooth |
| Gloss | Rough texture |
| Semi-gloss | Fine texture |
| Matte | Antique effects |
| Flat Matte | Hammertone |
Wood look on metal or metallic effects on wood – with TIGER Drylac® anything is possible! For interior applications, we carry an attractive portfolio of metallic and special effects that turn interior design objects into unmistakable and unique specimens.
The following range is readily available on stock and can be ordered directly.
Silver, gold or copper shimmer: Depending on the angle of observation and lighting, metallics change their color to great effect. For interior use, usually all metallic effects are suitable.
Spectacular depth and brilliance: TIGER Drylac® 3D Metallic standard products come in range of fine texture effects and in a smooth semi gloss and smooth matte finish and it has become impossible to differentiate them from wet paints.
Wet paint-like, brilliant 3D effect in just one layer
Extraordinary spatial depth
New design options for architects
Suitable for projects with several coaters
Easy processing, minimal impact on systems
Very good batch consistency
Significant decrease in refinishing work
Environmentally friendly
Fine texture effects intend to stimulate two different senses: sight and touch. These coatings are offered in both interior and exterior grades and metallic effect finishes for decorative as well as functional purposes. With the help of modern powder coating technology, TIGER has reproduced the even distribution of sand, a natural element of nature. The result is a durable finish with the added decorative value of the coated product. In addition, this finish virtually eliminates the need for surface preparation.

This range of powder coatings underlines the retro trend and delivers an appearance of an old, authentic, vintage and antique premium finish. The surface provides warmth and depth, with the noble character of steel and other metals. Their colored surface resembles an unique system of fine or alternatively rougher veiny pattern with a pleasant haptic effect. Colors of silver, copper, steel and gold are available. No two finishes will ever be the same. Though the finish is a one-coat system, it offers excellent hardness, corrosion and chemical resistance. This is the perfect choice for Victorian and other styles of furniture, as well as door lightening, metalware and similar applications.

The appearance of these powder coatings resembles hammer-treated metal surfaces. They are available in various colors and shades. The hammertone effect is ideal for applications requiring heavy-duty and wear-resistant qualities. Typical applications include metal furniture, equipment and instruments, equipment boxes, tools and tool kits. Because of their limited UV resistance, hammertone colors are primarily used for interior applications.

Flat matte coatings create decorative surfaces with a pleasant, soft feel offered to users of a product. The surface is an invitation to our human senses. Based on the idea that products that feel good are immediately perceived by the human sense of touch, the flat matte surface creates pure emotions.

Transparent or clear powder coatings are widely used in a two-coat system as the top coat to achieve decorative functions. Smooth and highly glossy, as well as matte surfaces, are possible. The clear top coat provides a strong impression of color depth, in particular, when applied on heavily loaded metallic base coats. Transparent powder coatings also offer protection against oxidational processes, finger prints and hand perspiration. Interesting effects are also possible with slightly colored, transparent coatings that provide a tinted, translucent appearance.
TIGER powder coatings are characterized by great durability, remarkable color stability and brilliant effects. Special effects such as neon, patina or pearlescent can be ordered on request at any time.

Get in touch!

Dormant Colors provide a metallic like surface comprised of a base coat with tiny metallic particles over-coated with a smooth glossy or matte clear top coat. These systems offer subtle sparkling and smooth translucent effects that resemble metal-plated substrates. The coatings are ideal for design-oriented applications, for example sports and leisure items, bikes and motorbikes or bathroom decor.

Bright, flashy neon colors are emotionally polarizing – you either love them or hate them. In the form of powder coatings, they are used industrially for signal applications and safety precautions, as well as for sports and leisure items. Fluorescent powder coatings are limited to interior applications, usually rendered in a one-coat system. Two-coat systems include a white base coat, which provides an even brighter and deeper color effect.

Using a special technology, TIGER has developed a unique powder coating system that surpasses standard powder coatings by more than 100% in terms of abrasion resistance. With only a single coat, the long-lasting, wear-and-tear resistant finish can be achieved without any negative impact on the mechanical properties of the powder coating system. Typical applications include metal and wood furniture, chair bases, wardrobes, hangers and cloth closets.

Together with its partners TIGER has made a greener step forward to create a highly decorative chrome-like finish. This process combines a metal deposition by means of vacuum metallization with a high performance powder coating. This unique process voids the use of toxic hexavalent chrome and is available in a glossy, chrome-like finish in a variety of colors and effects.

Holographic one-coat powder coatings offer attractive, everchanging color effects that depend on the angle of viewing and light sources. This effect consists of a transparent powder coating with multi-colored holographic pigments featuring an inherently high metameric effect. An additional powder clear coat provides more depth to the finish. Exterior applications are possible. However, careful processing and application skills are required.

Antico is often known as the salt-and-pepper effect. The powder coating consists of two or more different colors that are mixed together in a predefined way. This type of powder coating is applied traditionally to an aluminum or steel substrate. Based on the melting and curing properties, as well as the colors and metallic pigments of the powder components, a wide variety of unique surfaces can be achieved. Glossy, semi-gloss and matte surfaces are possible.

The patina effect is available in a range of powder coatings that resemble surfaces of naturally oxidized metals such as COR-TEN steel or aged copper. This effect requires a special process and application know-how by the specialist coating company. The effect is achieved with two powder coatings of different colors. The final finish delivers a true rust appearance, even including a haptic effect. It is recommended for interior applications.

These powder coatings with reflective metallic pigments can be formulated to provide an effect reminiscent of a natural white pearl. Other colors and exterior applications are possible with this effect.
For Interior Printing
Images generate emotions. They awaken yearnings and desires. They fascinate, allow us to dream and decide whether we feel at home in a room. TIGITAL®Inks & Tattoo are paving the way to custom-designed furniture, floors, walls or doors – without pasting foils or other base materials onto the substrate. Create individual optical stimuli that inspire – on glass, wood, metal, decorative paper or plastic.
We're happy to give you advice. Contact us at tigital(at)tigital.com.